Jon Muellner's Workshop Pix:
iHey Jim,
Here's a few shots of my little basement workshop. Some Seattle iBobs have been down here, but I think the cool, tomb-like atmosphere scares them. Someday I'll have a nice big shop/garage with natural light and good access to hang out in!
Other pics are here: http://www.mountainbike.org/pages/workshop.php
Thanks for showing us all the great shops...I know there's hope!
Jon Muellner
Port Townsend, WA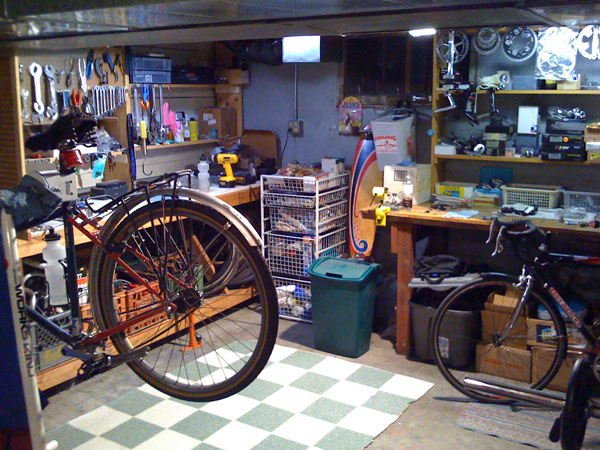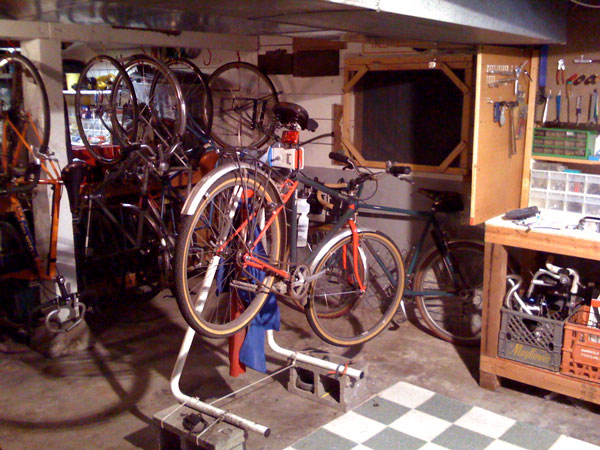 ---