The shop of TopCat James @ Route 66 Velo:
Howdy from New Mexico. Here are a few pictures of my "shop", which is actually an old 70' mobile home located in Moriarty, New Mexico. The entire mobile is the bike shop except for those parts of it sharing duties with the home/business office, exercise equipment, computer room, and electronics shop.
The master bedroom is the main assembly and work area, I also store frames for future builds under the worktable. The second bedroom is where all the bicycle parts are stored, where the paperwork is accomplished, and where all office type duties are ignored. The kitchen provides storage space for bikes on wheels, and the bathroom, actually the Bianchi room, houses some celeste Bianchis and my TT bike. The livingroom has a huge worktable where I true wheels and do bearing rebuilds and the tweeky little things that are required to build a quality ride. The freezer in the kitchen doubles as a viewing table to see what colors and components belong with each other, and to check out how "right" everything is. While my shop may seem disjointed... beautiful bikes are born here... regularly!
Cheers,
TopCat James
the Terror of Torrance County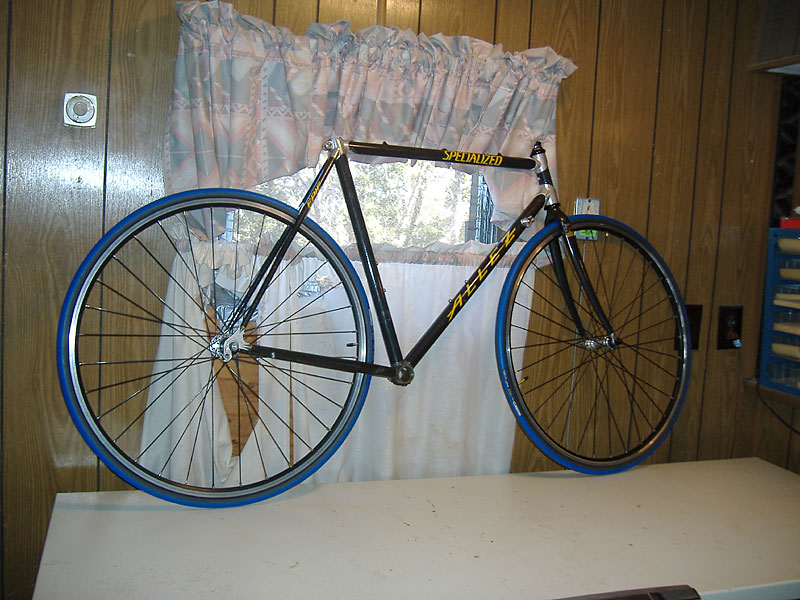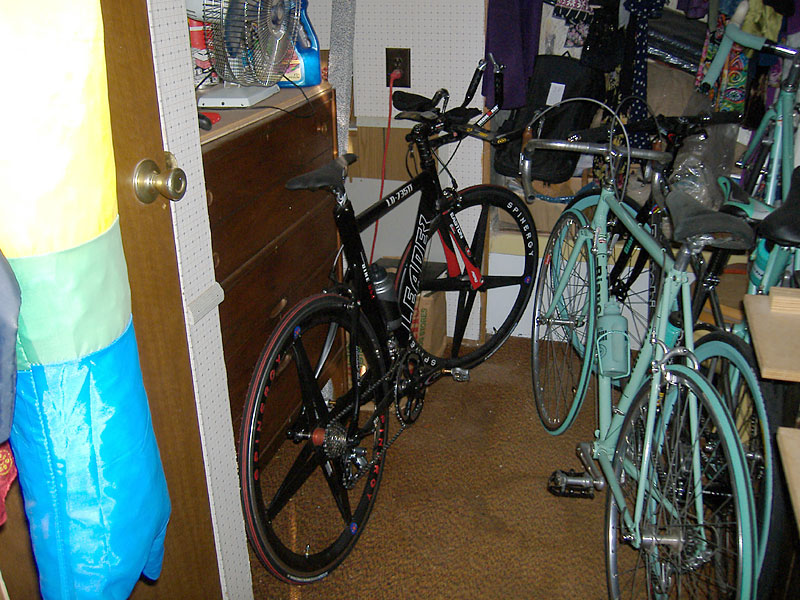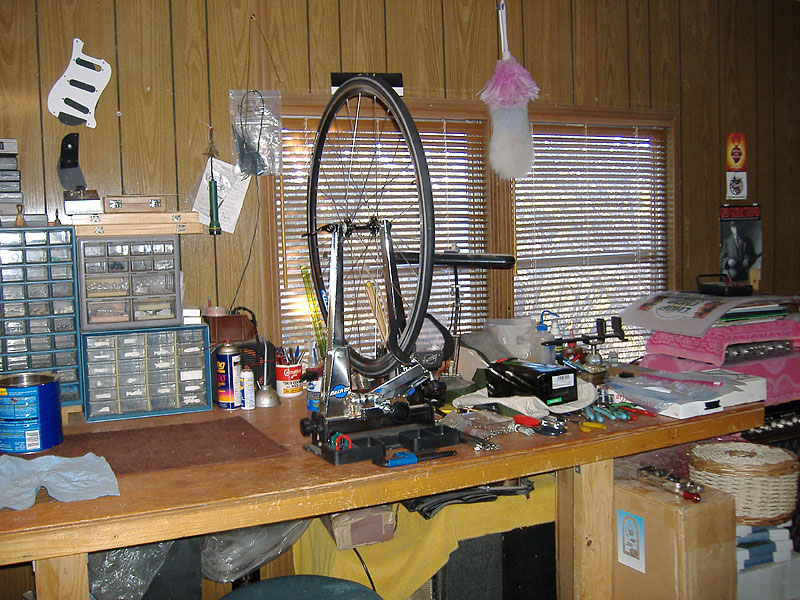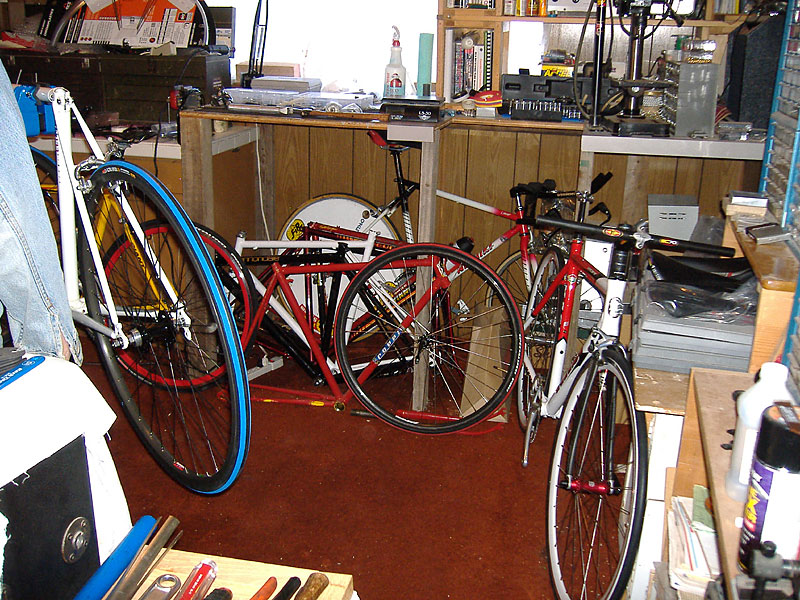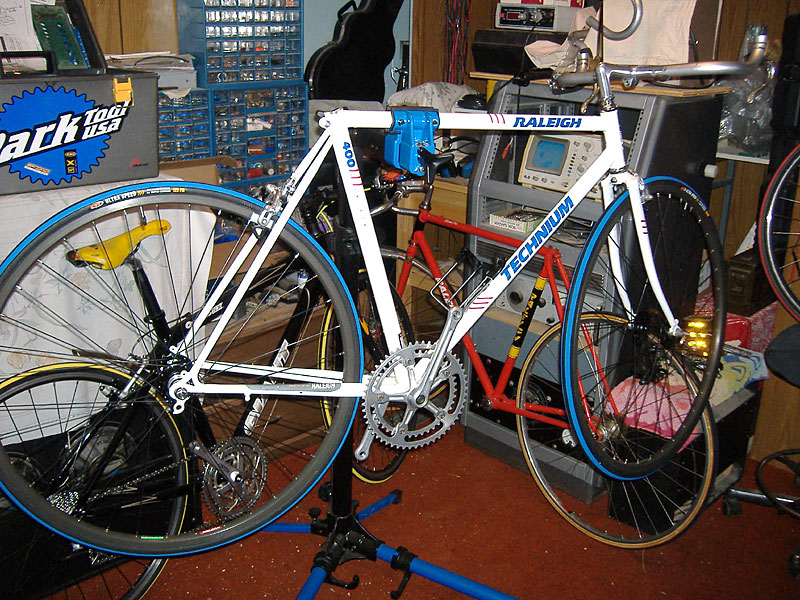 ---