Cyclofiend.com: Salsa Ephemera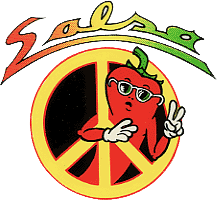 These are some of the things which got stuck in my files over the years, and I'm starting to bring them together within this section of the website.
In answer to a question which might pop up - "No, I never worked for them". They, like Ibis, combined well thought-out designs with a bit of anarchy. Always a nice combo.
If you can update information or provide further items for this section, please send me an email.